​Aurora Police Department personnel requested that both Robinson School and the High School do a lockdown this morning due to their work in apprehending a suspect in a neighborhood close to the schools. Contrary to reports, there was not an incident inside either facility. The APD just wanted to make sure that all students and school personnel were safe inside the buildings. Thanks to the APD for always thinking about the safety of students and staff at Aurora R-VIII.

Aurora R-VIII students and staff will not be in session tomorrow, Thursday, February 2, 2023. While the sun helped with the well-traveled roads, the country portions are still hard packed/extremely slick and those that have melted a little will refreeze into significant ruts for tomorrow. This will slow down routes and could cause issues resulting in accidents during the morning hours. Tomorrow will NOT be an AMI Day. Please save your AMI Day 5 packet for a later date. The first scheduled snow make-up day on the Board-approved calendar is Friday, February 10, 2023. Students and staff will be making up this day on the 10th.

​Due to the continued ice pack on country/secondary roads and the additional weather received this afternoon, there will be no school for Aurora students and staff tomorrow, Wednesday, February 1, 2023. This will be AMI Day 4. Thank you.

No school tomorrow, Tuesday, January 31, 2023 for Aurora students and staff due to the inclement weather. It will be AMI Day 3. Thank you.

The AHS girls tennis team will have their first practice on Monday, August 8th from 9:00 to 11:00 AM. Please have your physicals turned in or with you before practice begins.

The AHS girls tennis team will have their first practice on Monday, August 8th from 9:00 to 11:00 AM. Please have your physicals turned in or with you before practice begins.

The Aurora R-VIII School District is seeking applicants for the position of High School Science teacher with an emphasis in Earth Science and Physical Science for grades 9-12 for the 2022-23 school year. Applicants must be able to implement quality instructional practices to increase student achievement. Benefits include a Board-paid health insurance stipend and paid sick/personal leave days. Salary dependent upon years of experience and level of education. The salary schedule, personnel guide, and 2022-23 school calendar can be found on the District's website -
www.aurorar8.org
. ALL CANDIDATES MUST APPLY ONLINE ON THE DISTRICT'S WEBSITE. The application packet should include a letter of interest, at least 3 references, and a copy of the certification/transcripts. For additional information, please contact Mr. Rob Brown High School Principal, at 417-678-3355 or by email at
rbrown@aurorar8.org
.

Tennis off season starts on Tuesday June 7th from 4:00-5:00 at the Aurora high school courts. It will be every Tuesday and Thursday in June and is for girls and boys 7th grade and up

Congratulations to Auri Phillips who placed 6th at the state meet in the 300 m hurdles and to Makena Hall who placed 7th in the 100 m hurdles.

We will be sending Auri Phillips and Makena Hall off tomorrow at 3:00 for the state track meet. Auri (300 Hurdles) and Makena (100 Hurdles) will compete on Friday and Saturday in Jefferson City.

Update: Due to weather the sectional baseball game has now been moved to a 4:00 start in Lee's Summit

Due to weather the sectional baseball game at Lee's Summit has now been pushed back to a 2:00 start time.

Information for this year's Come and Dine.

Congratulation to the May Students of the Month: (Pictured Right to Left) Freshman - Reagan Moon Sophomore - Michael Barrientos Junior - Logan Rysted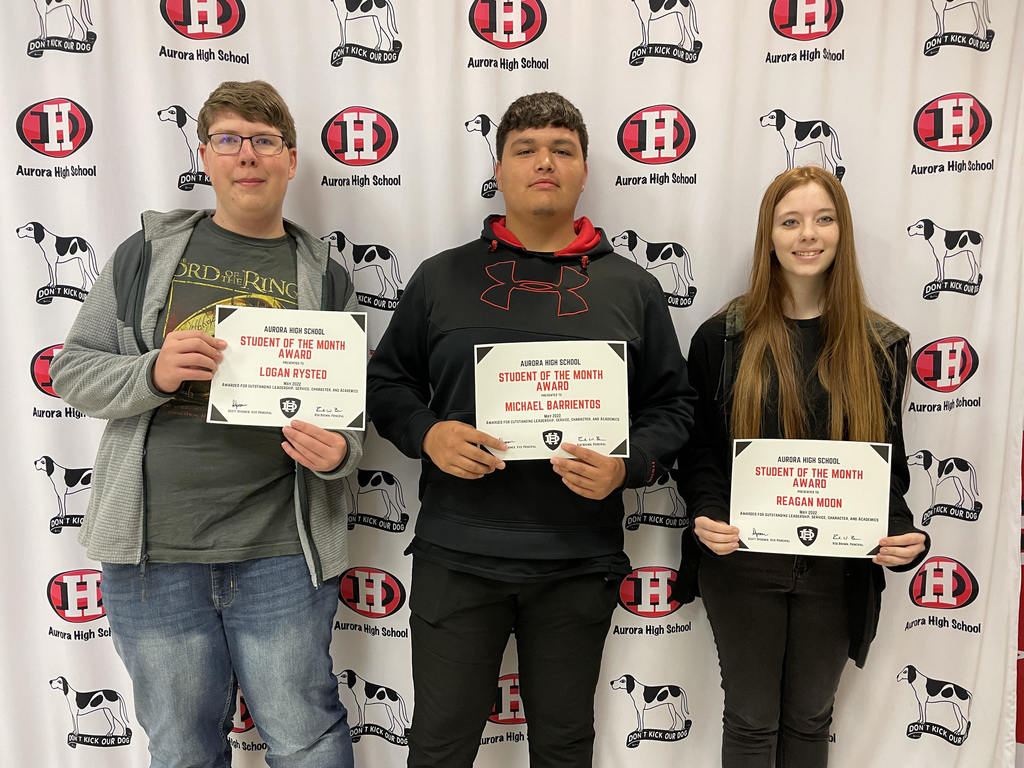 Results of Class 3 Sectional Track Meet, Hollister MO Makena Hall 1st in 100m hurdles, 5th in Triple Jump and 6th in Long Jump. Daunte Floyd 7th in Triple Jump Auri Phillips 3rd in 300m hurdles. Makena Hall and Auri Phillips advance to 3A State Track Meet next week!!!

For those traveling to the sectional baseball game on Tuesday you must purchase digital tickets on the MSHSAA website. Link for digital tickets. rmd.me/oM.DfVZQtGg

Congratulations to the following athletes from the Class 3 District 6 Track Meet: 1st-4th place athletes advance to sectionals next Saturday at Hollister! Makena Hall- 3rd 100m hurdles, 3rd place triple jump, and 4th place long jump(6th place in pole vault, not advancing) Auri Phillips- 1st place 300m hurdles, (6th place in 100 m hurdles and 5th in 4x 400 relay not advancing) Other athletes that scored points today but will not advance to finals this year: 6th place Destiny Jaramillo 5th place Gabriella McVey-Discus 5th place 4x400m relay (Auri Phillips, Destiny Jaramillo, Alyssa Burch, and Jaelyn Ernest 8th place Payden Blevins- Javelin 8th place Jaelyn Ernest High Jump

Due to rain chances in the forecast on Friday, Aurora High School graduation ceremonies will be held in the High School gym on Friday, May 13th at 7:00 PM. Doors will open at 6:15 and tickets are required to enter the gym until 6:50. At 6:50 any available seats will be filled. Each graduate has received 10 tickets. There will also be open seating in the commons and the ceremony will be live streamed on Aurora High School Facebook page.

AHS Honors 3 and English 3 students completed a walking tour of Greenwood District-Tulsa experiencing history depicted in the book Dreamland Burning. Sites included the Greenwood Cultural Center, Black Wall Street, and John Hope Franklin Center for Reconciliation Park.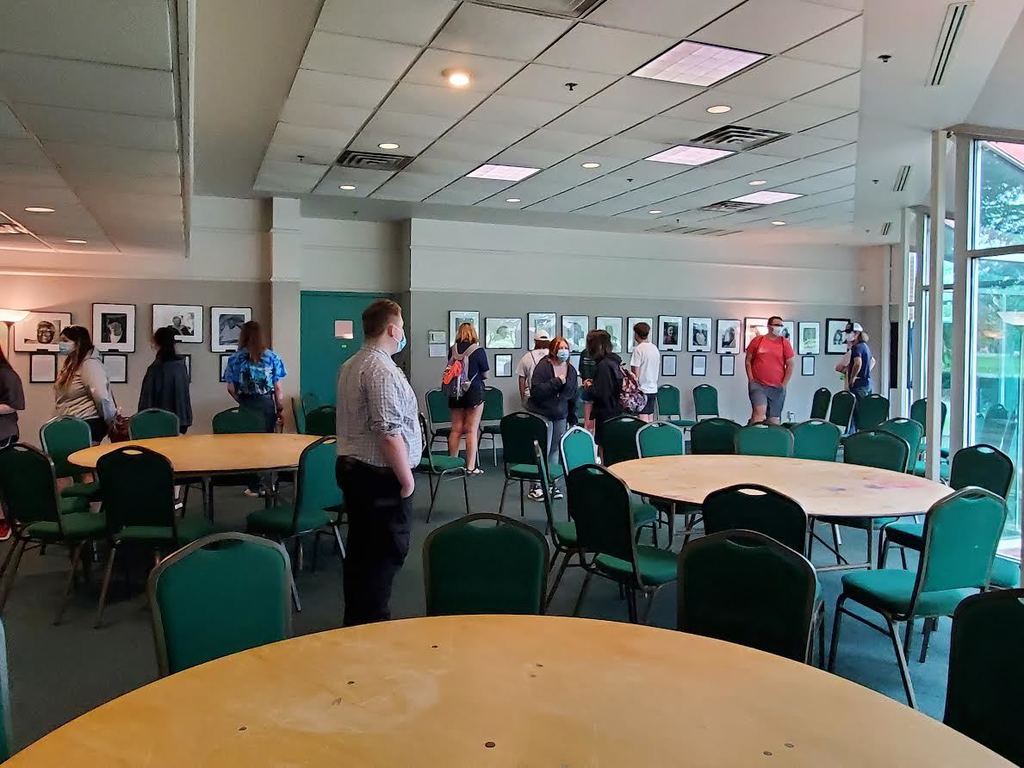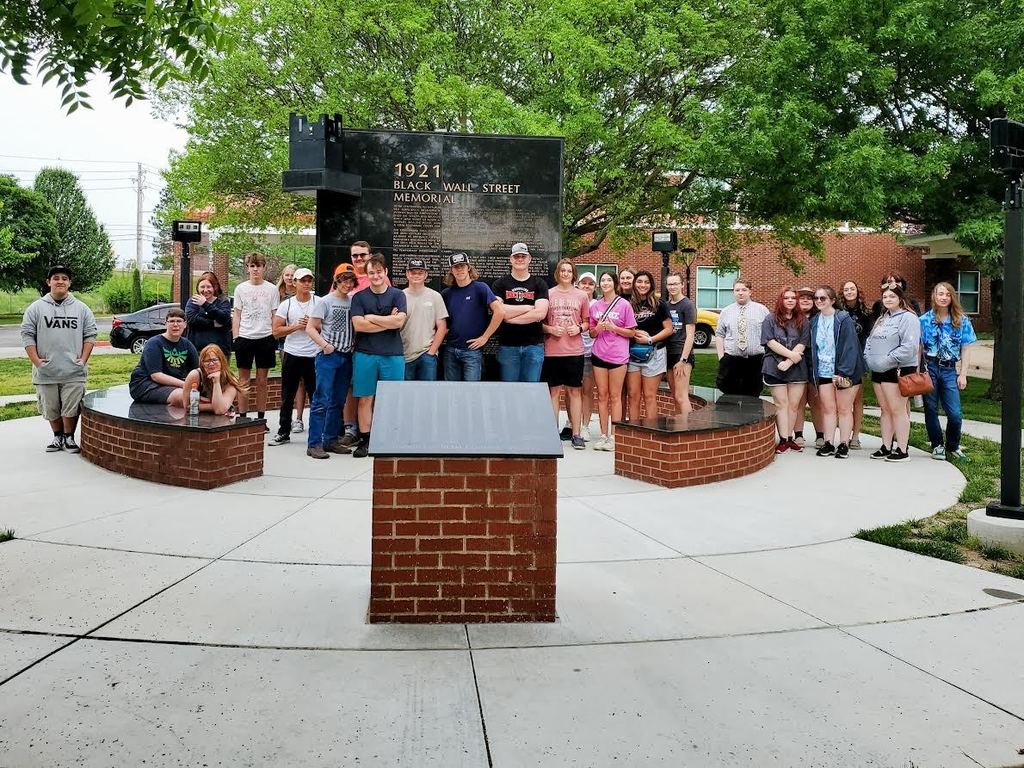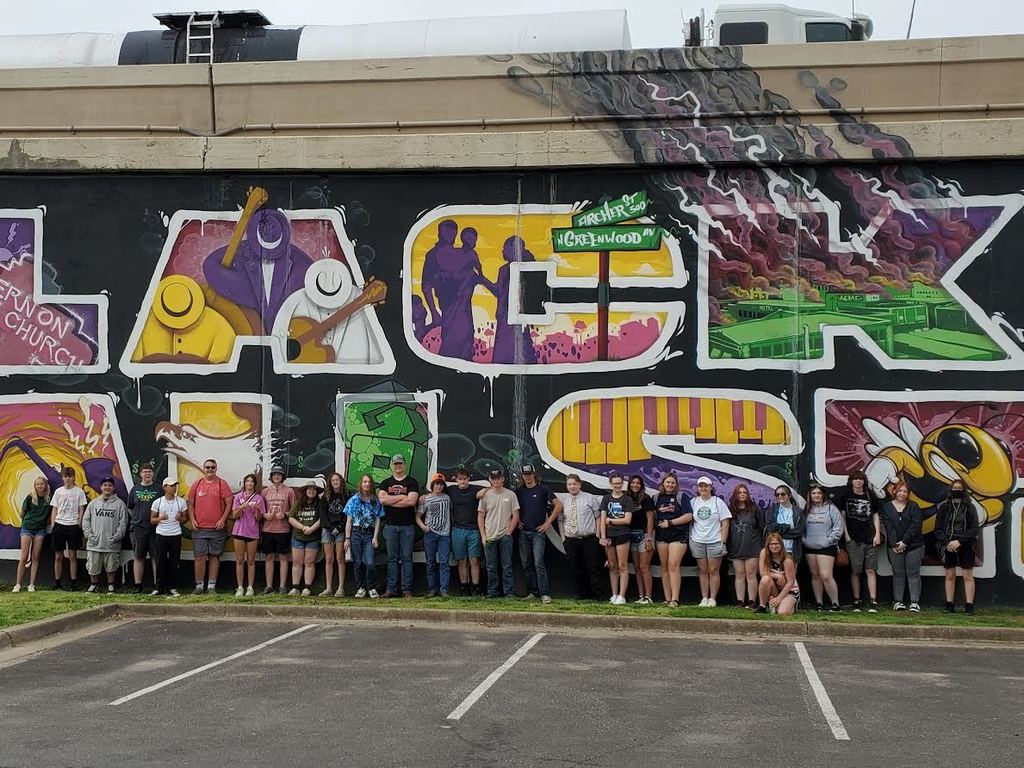 Congrats to the Aurora High School April Students of the Month (Left to Right) Freshman - Luke Miller Sophomore - Taylor Lauffer Junior - Jacob Glover Seniors - Jocie Dummit, Felix Barrientos