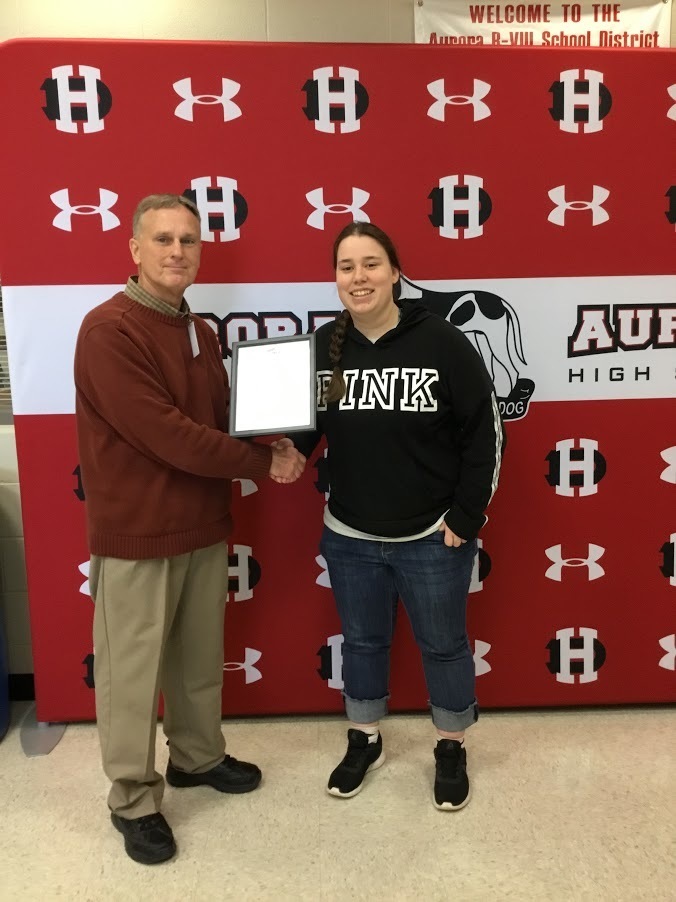 FBLA BAA Awards Madison Siegrist
Scott Spooner
Tuesday, March 03, 2020
The Business Achievement Awards (BAA) is a leadership development program
for high school students that is integrated into the classroom. The BAA Future level
focuses on basic business skills, introduces members to community
service, and emphasizes the importance of FBLA involvement at the local
level. Mr. Patric Pettegrew presented the recognition Congrats to Madison Siegrist for her
achievements in FBLA.