EDIT MAIN
ANNOUNCEMENTS

MAKE UP DAY
SCHOOL WILL BE IN SESSION ON FRIDAY, 5/7/21
SUMMER SCHOOL
TUESDAY, 6/1 - WEDNESDAY, 6/30
SIGN UP FORMS ARE IN THE OFFICE
GRADUATION
WILL BE HELD AT 7PM ON MAY 14TH
FINALS
Sr. Finals - 1, 3, 5, & 7 - Wednesday, May 5th
Sr. Finals - 2, 4, & 6 - Thursday, May 6th
Sr. Makeup Finals - - Friday, May 7th
Finals - 1, 3, 5, & 7 Tuesday, May 25th
Finals - 2, 4 & 6 - Wednesday, May 26th
Final Makeup Date - Thursday, May 27th
EOC TESTING
APRIL 26TH - MAY 6TH
SENIOR DATES
May 5th - Senior Finals: 1st, 3rd, 5th, and 7th hrs
May 6th - Senior Finals: 2nd, 4th, 6th hrs
May 6th - Senior Awards, 7 pm, gym
May 7th - Senior Finals: makeup day
May 7th - Senior Grades Due
May 10th & 11th - Senior Checkout
May 11th - 1:30 - Senior Stroll
May 11th - Seniors' last day of class!!
May 13th - Graduation practice, 9 am, gym
May 14th - Graduation, 7 pm, Kelley Field (weather permitting)
Missouri Southern State University is excited to announce our newcampus event series called Lion Pride Visit Days. These events are designed to provide Future Lions with an opportunity to:
learn what Missouri Southern has to offer
tour our campus and learn about our immersive learning opportunities
interact with our university president, faculty, staff, and student ambassadors
apply for admission and be considered for acceptance (NO application fee!)
enter a drawing for a $500scholarship to be given away at the conclusion of the event series
Lion Pride Visit Days will be held on April 24, May 22, June 26 and July 17. Each day offers two sessions for students to choose from. The morning session will run from 9:00-12:30, the afternoon session from 1:30-5:00. A complimentary Chick-fil-A lunch or dinner will be served.
Students may sign up at www.mssu.edu/lionpridevisitdays
NHS
Special Olympics, Friday, April 30, 7:15 AM-3:00 PM, Carl Junction High School
We need 1-2 people to work the soccer concession stands on April 20, April 27, April 29, and May 6. Please sign-up in room, 306, ASAP.
Induction Ceremony, Thursday, May 6
We have openings on the following committees for community service:
Set-up: Immediately after school on May 6
Serving: Immediately after the Induction Ceremony serving cake and punch
To sign-up, sign-up in Mrs. Garoutte's room, 306

Community Service Reminder: 5 Hours of documented community service is due by Friday, May 7. Please place all hours completed on the Google form which can be found on the NHS Canvas page under Announcements.
CONGRATULATIONS TO THE FOLLOWING MARCH STUDENTS OF THE MONTH:
Freshman - Cooper Blackburn
Sophomore - Russell Horton
Junior - Bailey Andrews
Senior - Kaylee Ritchie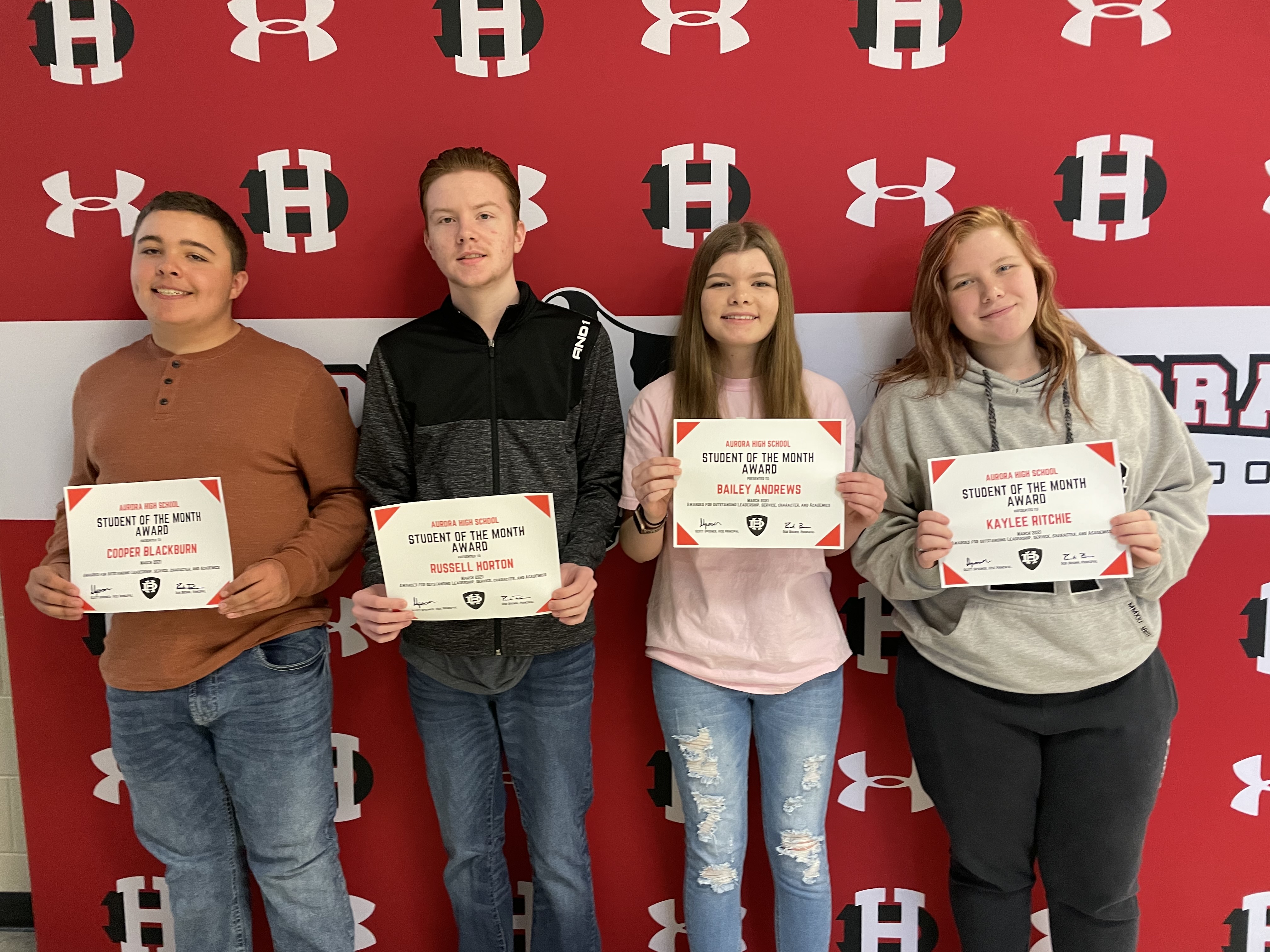 BLUE BARREL PROJECT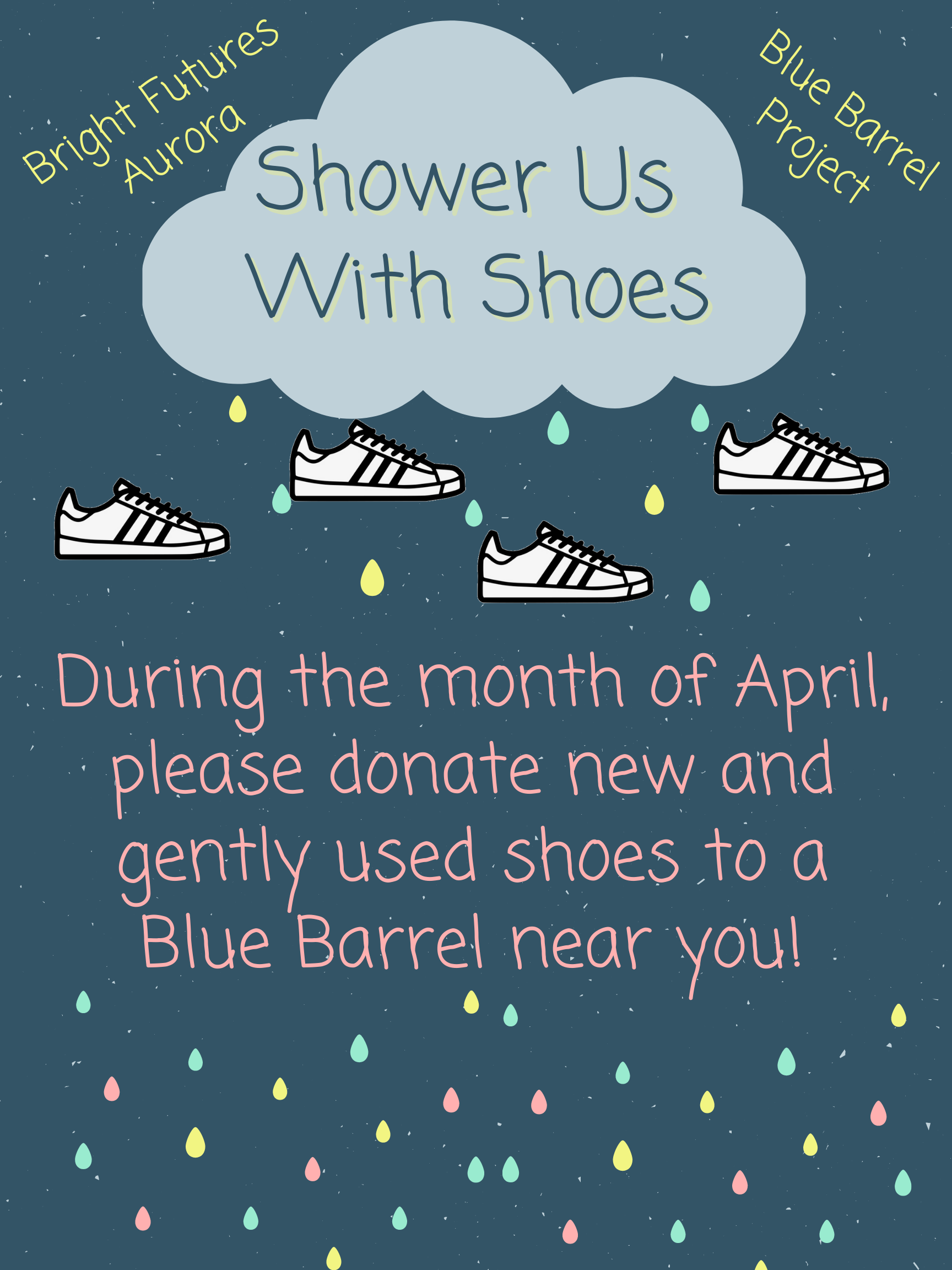 HEALTH SERVICES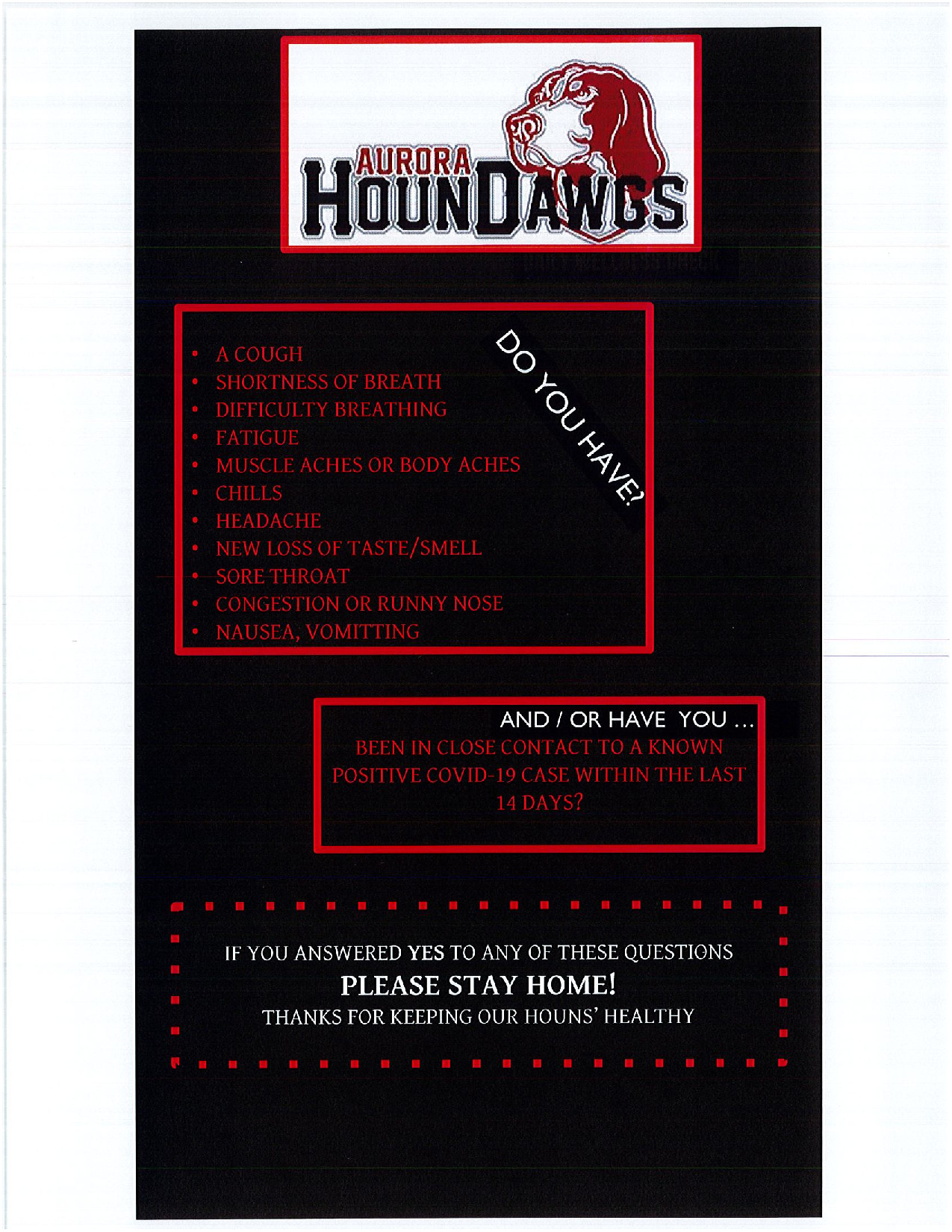 COUNSELING OFFICE ANNOUNCEMENTS
HERE'S HOW TO LOOK UP YOUR CURRENT GPA
Here's how you can see your current GPA at any time. (Keep in mind that it can change at the end of each semester, once all grades are in.)
1.Go to school website www.aurorar8.org
2.Click on sites at the top of the screen and pull down High School
3. Click on "menu", then student/parent links
4.Click on "Tyler SIS"
5.Click on the "student" tab
6.Your username is your lunch pin
7.If you don't know your password, click on the link and follow instructions
8.Once you are on the site go to "Academic History" and your GPA "unweighted and weighted" will appear near the top toward the right
9.To convert the 11 point scale to the 4 point scale, just divide by 11 and multiply times 4.
10.Any question ask your counselor
HERE'S HOW TO DO AN ONLINE (SELF) REFERRAL (WHICH BASICALLY MEANS YOU WANT TO "SIGN UP" TO SEE ONE OF THE COUNSELORS):
1)go to the school website www.aurorar8.org
2)click on the "sites" tab at the top, then click on "Aurora High School". You are now on the AHS page of the website.
3)click on "menu" and click on "counseling" and then "support".
4)click on "student self – referral form" and complete the form.
5)submit form
This will put you in a "queue" to the Counselors and you will be called in . . . at a time that is convenient for both you and the Counselor in approximately the order in which you made the request. The more you can tell the Counselors in the referral, the better they will be prepared for your visit.
The following representatives are scheduled for a upcoming lunch visits here at AHS: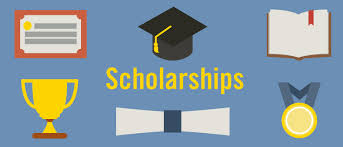 Information about the following scholarships/essay contests/workshops /open houses are starting to be available in the Counselor's Office.
UPCOMING EVENTS CALENDAR
WEDNESDAY, 4/14
GOLF @ MONETT - JV CONFERENCE
SCIENCE CLUB MOVIE NIGHT - 6:30-8:30PM
THURSDAY, 4/15
TRACK - EAST NEWTON
BASEBALL - SGF CATHOLIC - AWAY 4:30PM
GOLF - AURORA VARSITY TOURNAMENT
TENNIS @ GREENWOOD
FRIDAY, 4/16
GIRLS SOCCER @ CARTHAGE 5PM
SATURDAY, 4/17
PROM 8-11PM
ACT @ HIGH SCHOOL
FFA CAREER DEVELOPMENT EVENT
MONDAY, 4/19
TENNIS @ NEOSHO
TUESDAY, 4/20
TRACK - CASSVILLE INVITE
BASEBALL VS LOGAN ROGERSVILLE 4:30PM
GORLS SOCCER VS LOGAN ROGERSVILLE 4:30PM
WEDNESDAY, 4/21
GOLF - AURORA JV TOURNAMENT
THURSDAY, 4/22
MSHSAA SPEECH/DEBATE STATE @ MSU
TRACK - HOLLISTER MEET
BASEBALL @ MT. VERNON 4:30PM
TENNIS VS LOGAN ROGERSVILLE
FRIDAY, 4/23
MSHSAA SPEECH/DEBATE STATE @ MSU
TRACK @ HOLLISTER 4PM
BASEBALL @ CASSVILLE 4:30PM
SATURDAY, 4/24
FFA CAREER DEVELOPMENT EVENT
BASEBALL @ HOME - 4 TEAM MATCHUP 4:30PM
MONDAY, 4/26
EOC TESTING
BASEBALL VS MT. VERNON 4:30PM
TUESDAY, 4/27
EOC TESTING
TRACK - MONETT MEET
BASEBALL VS REEDS SPRING 4:30PM
GOLF @ SENECA - CONFERENCE TOURNAMENT
GIRLS SOCCER VS MARSHFIELD 4:30PM
TENNIS VS FORSYTH
WEDNESDAY, 4/28
EOC TESTING
CHAPTER OFFICER ELECTIONS - AG BUILDING 3-7PM
TENNIS - MONETT INVITATIONAL TOURNAMENT
THURSDAY, 4/29
EOC TESTING
TRACK - MT. VERNON RELAYS
BASEBALL @ MARSHFIELD 4:30PM
GOLF BAR LOW CO CUP MATCH - HOME
GIRLS SOCCER VS CASSVILLE 4:30PM
FRIDAY, 4/30
FFA STATE CONVENTION
CASEBALL @ MONETT 4:30PM
NHS SPECIAL OLYMPICS @ CARL JUNCTION HS