EDIT MAIN
ANNOUNCEMENTS

CANCELLATIONS
IN ORDER TO AVIOD CLOSE CONTACT THE FOLLOWING EVENTS HAVE BEEN CANCELLED:
12/11 - A-TECH SHOW CASE
12/18 - FCCLA WINTER FORMAL
12/19 - MOTHER/SON CHRISTMAS BALL
FINALS WILL BE HELD ON:
TUESDAY, 12/15 - PERIODS 1,3,5,7
THURSDAY, 12/17 - PERIODS 2,4,6

FBLA
FBLA WILL BE CONDUCTING THE DISTRICT V ONLINE OBJECTIVE/SKILLS TESTING ON MONDAY, DECEMBER 21ST.
FBLA MEMBERS, IF YOU HAVEN'T SIGNED UP FOR ANY EVENTS OR YOU NEED EXTRA RESOURCES IN WHICH TO PREPARE FOR YOUR EVENT PLEASE CONTACT MR. PETTEGREW'S ROOM #100.
ALL MEMBERS AND THEIR EVENTS HAVE TO BE REGISTERED BY DECEMBER 4TH.
The OACAC Head Start Book Drive begins on November 30 with a deadline of December 15 (no late books will be accepted). Please bring gently used and new picture books (no chapter books, please!!!) in both English and Spanish, which will be given as Christmas presents to preschool children to Mrs. Garoutte's room, 306. Members get 10 minutes for each used picture book and 20 minutes for each new picture book donated.
NHS Members will volunteer at Convoy of Hope during 2nd semester on February 23, March 16, and April 13, 2021. Members will be required to complete a permission slip, wear a mask, and social distance while volunteering. Watch for sign-ups beginning in February.
SCHOLAR BOWL
Monday, 12.7
5:00 p.m. Scholar Bowl at Logan-Rogersville
Monday, 1.11.21
5:00 p.m. Scholar Bowl at Springfield Catholic
Saturday, 2.6.21
Scholar Bowl at Nevada
CONGRATULATIONS TO THE FOLLOWING NOVEMBER STUDENTS OF THE MONTH!!
FRESHMAN - ABIGAIL DAVIS
SOPHOMORE - JACKSON CLINE
JUNIOR - AUSTIN CROWELL
SENIOR - NOLAN BLACK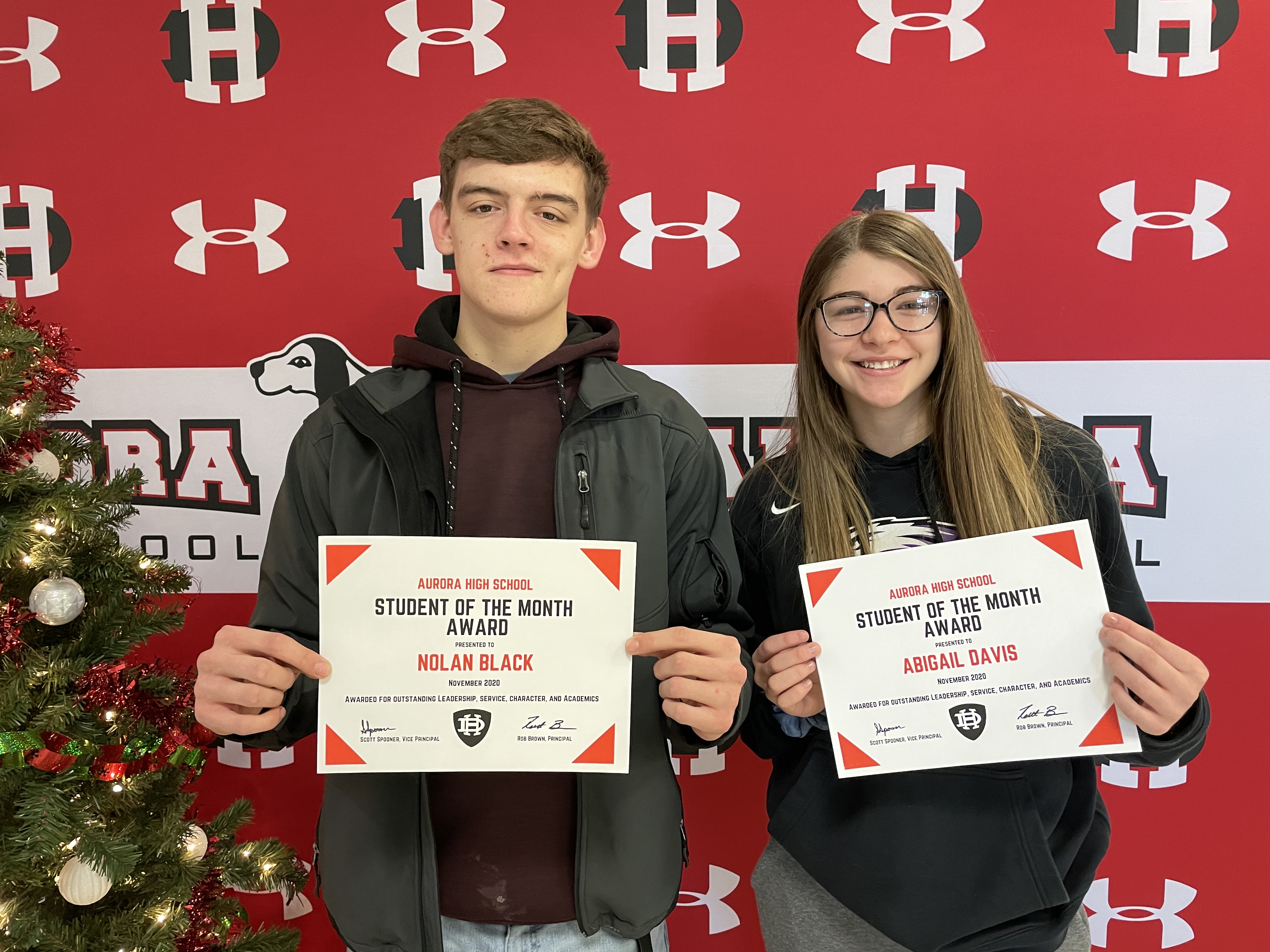 BLUE BARREL PROJECT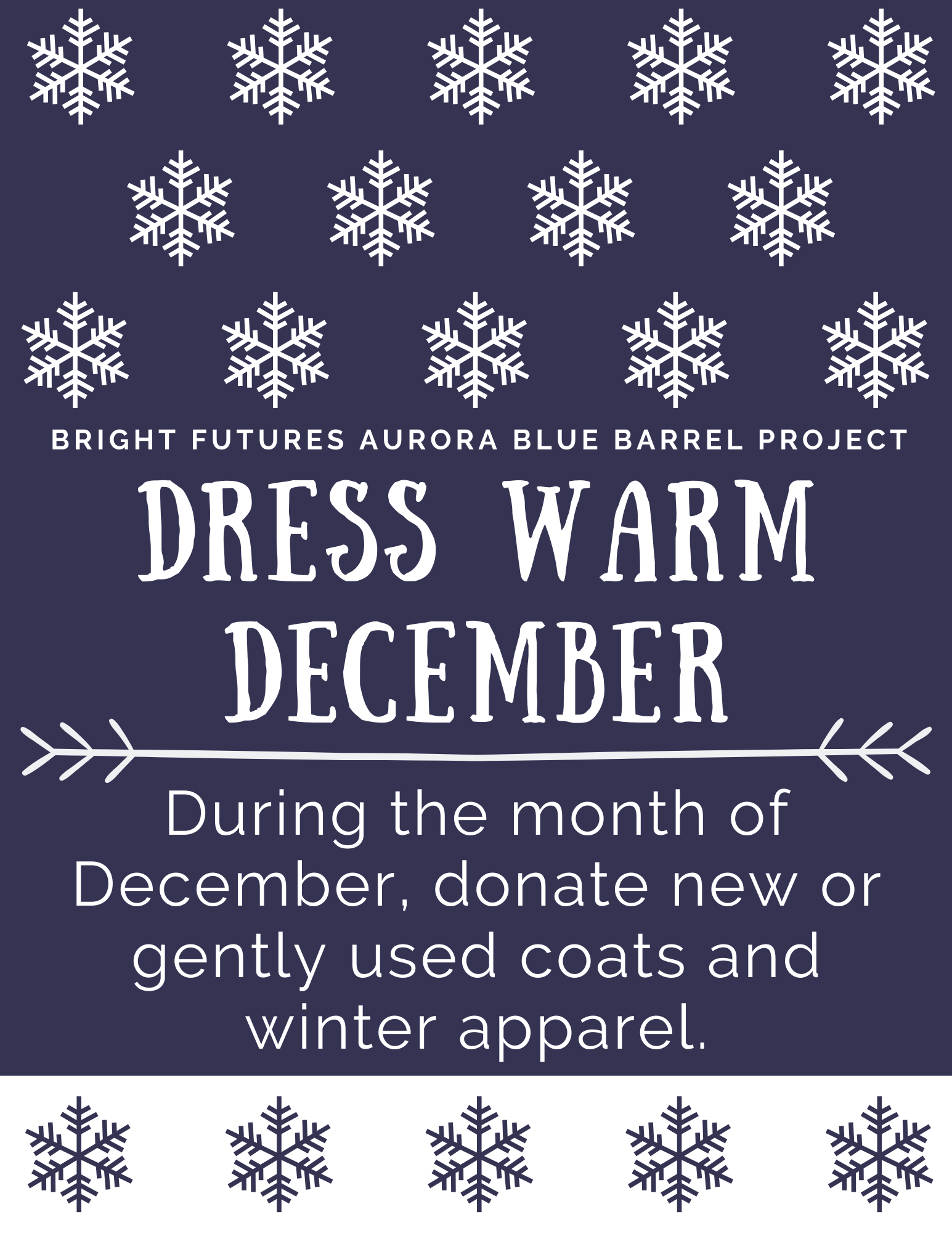 HEALTH SERVICES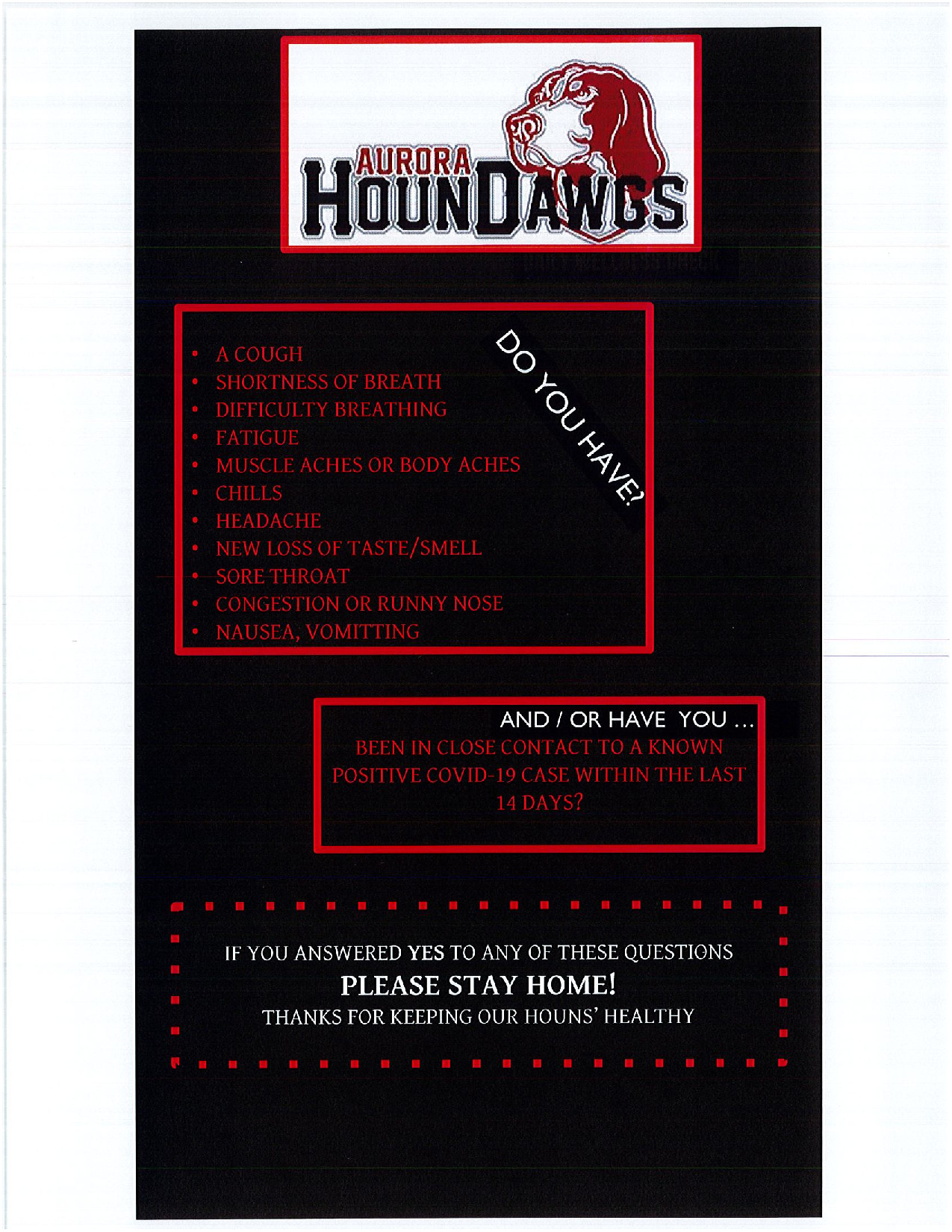 COUNSELING OFFICE ANNOUNCEMENTSHERE'S HOW TO DO AN ONLINE (SELF) REFERRAL (WHICH BASICALLY MEANS YOU WANT TO "SIGN UP" TO SEE ONE OF THE COUNSELORS):
1)go to the school website www.aurorar8.org
2)click on the "sites" tab at the top, then click on "Aurora High School". You are now on the AHS page of the website.
3)click on "menu" and click on "counseling" and then "support".
4)click on "student self – referral form" and complete the form.
5)submit form
This will put you in a "queue" to the Counselors and you will be called in . . . at a time that is convenient for both you and the Counselor in approximately the order in which you made the request. The more you can tell the Counselors in the referral, the better they will be prepared for your visit.
The following representatives are scheduled for a upcoming lunch visits here at AHS: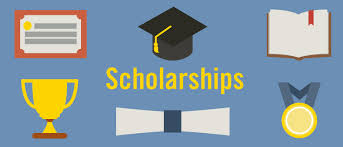 Information about the following scholarships/essay contests/workshops /open houses are starting to be available in the Counselor's Office. Below is what's posted so far. Please check back often!
UPCOMING EVENTS CALENDAR
WEDNESDAY, 12/2
FTA CADET TEACHING
THURSDAY, 12/3
FFA PROJECT TEAM LEADERSHIP CONFERENCE
FRIDAY, 12/4
SPEECH/DEBATE - CASSVILLE TOURNAMENT
SATURDAY, 12/5
SPEECH/DEBATE - CASSVILLE TOURNAMENT
SUNDAY, 12/6
WINTER JAZZ BAND CONCERT 1PM (6-12 BAND 2PM)
MONDAY, 12/7
FFA FRUIT DELIVERY 3:15 - 4PM
SENIOR - MONETT TRIP
FALL EOC TESTING
WEDNESDAY, 12/9
JR. ASVAB TESTING
FTA CADET TEACHING MAKEUP
FALL EOC TESTING
FFA FRUIT DELIVERY 3:15 - 4PM
THURSDAY, 12/10
CHOIR CONCERT 7PM
FIRLS BBALL @ LAMAR 6PM
BLOOD DRIVE
FALL EOC TESTING
FFA FRUIT DELIVERY 3:14 - 4PM
FRIDAY, 12/11
BOYS PEP AND PIERCE CITY (RED)
A-TECH SHOWCASE - COMMONS AREA 5-7PM
SATURDAY, 12/12
FFA CHAPTER BARN WARMING 6-9PM
DRAMA PRODUCTION 7PM
CHRISTMAS PARADE 2PM
SUNDAY, 12/13
DRAMA PRODUCTION 2PM
MONDAY, 12/14
PEP BAND (BLACK)
GIRLS VS SENECA 6PM
TUESDAY, 12/15
BAND UNIFORM CHECK IN @ JR. HIGH 3:30 - 5:30PM
FINALS - 1,3,5,7
WEDNESDAY, 12/16
ASVAB
THURSDAY, 12/17
BAND UNIFORM CHECK IN @ JR. HIGH 3:30 - 5:30PM
GIRLS BBALL @ LOGAN ROGERSVILLE 6PM
FINALS - 2,4,6
FRIDAY, 12/18
FLLCA WINTER FORMAL IN BLACKBOX 7-10PM
SATURDAY, 12/19
MOTHER/SON CHRISTMAS BALL
MONDAY, 12/21
FBLA TESTING 8AM
GIRLS BBALL VS JOPLIN 6PM
TUESDAY, 12/22
FBLA TESTING 8AM
WEDNESDAY, 12/23
NO SCHOOL
THURSDAY, 12/24
NO SCHOOL
MONDAY, 12/28
NO SCHOOL
GIRLS BBALL - PINK AND WHITE TOURNAMENT (DRURY) AWAY
TUESDAY, 12/29
NO SCHOOL
GIRLS BBALL - PINK AND WHITE TOURNAMENT (DRURY) AWAY
WEDNESDAY, 12/30
NO SCHOOL
GIRLS BBALL - PINK AND WHITE TOURNAMENT (DRURY) AWAY
THURSDAY, 12/31
NO SCHOOL
GIRLS BBALL - PINK AND WHITE TOURNAMENT (DRURY) AWAY